Why SML is better: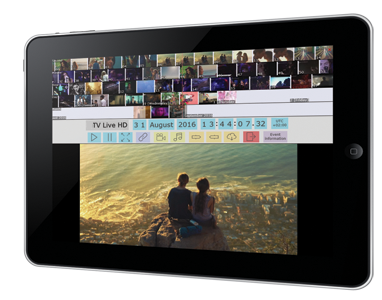 The SML Player sets SML apart from the competition:
It is Timeline based, so there are no folders, no filenames, just a clock and a Timeline you can drag to the month, day, hour, minute and second you are looking for.
You actually can see the length of the archive and you can see it grow with the recording.
You can access the audio and video just seconds after recording and jump back to the beginning of the archive with one click. The SML Player will start playing the audio & video immediately.
The registered metadata is displayed in text-lines and color codes under the Timeline and in color-codes in the Timeline. If you have access to your minute-by-minute PPM ratings you can even display them!
You can add bookmarks allowing sharing and one-click retrieval of marked audio/video and you can export a day, an hour minute or second with one click only. It is so simple that the telephone operator at the front desk can do it.
Check the loudness levels and flag EBU R128 (and others shortly) regulation breaches.
The SML Player comes in two versions: a dedicated one for Windows and a web based Player for iPhone, iPad, Android, Windows, OS X and Linux.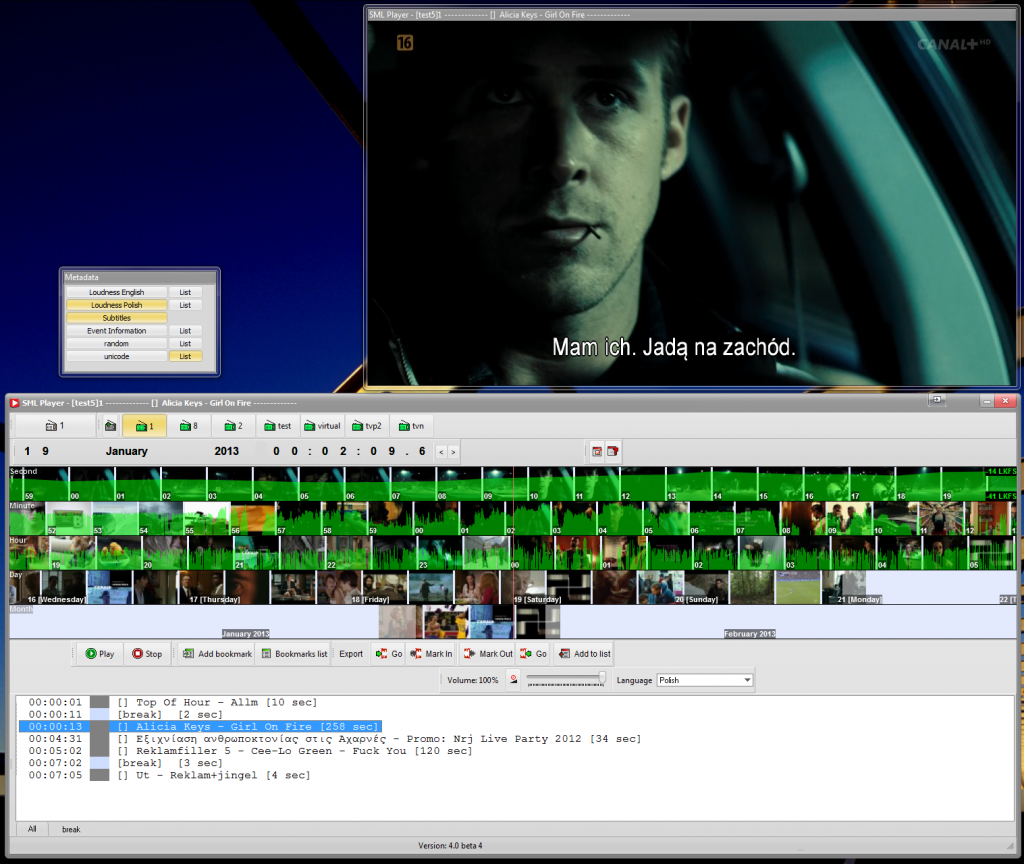 Visualise play-out system metadata in the SML Player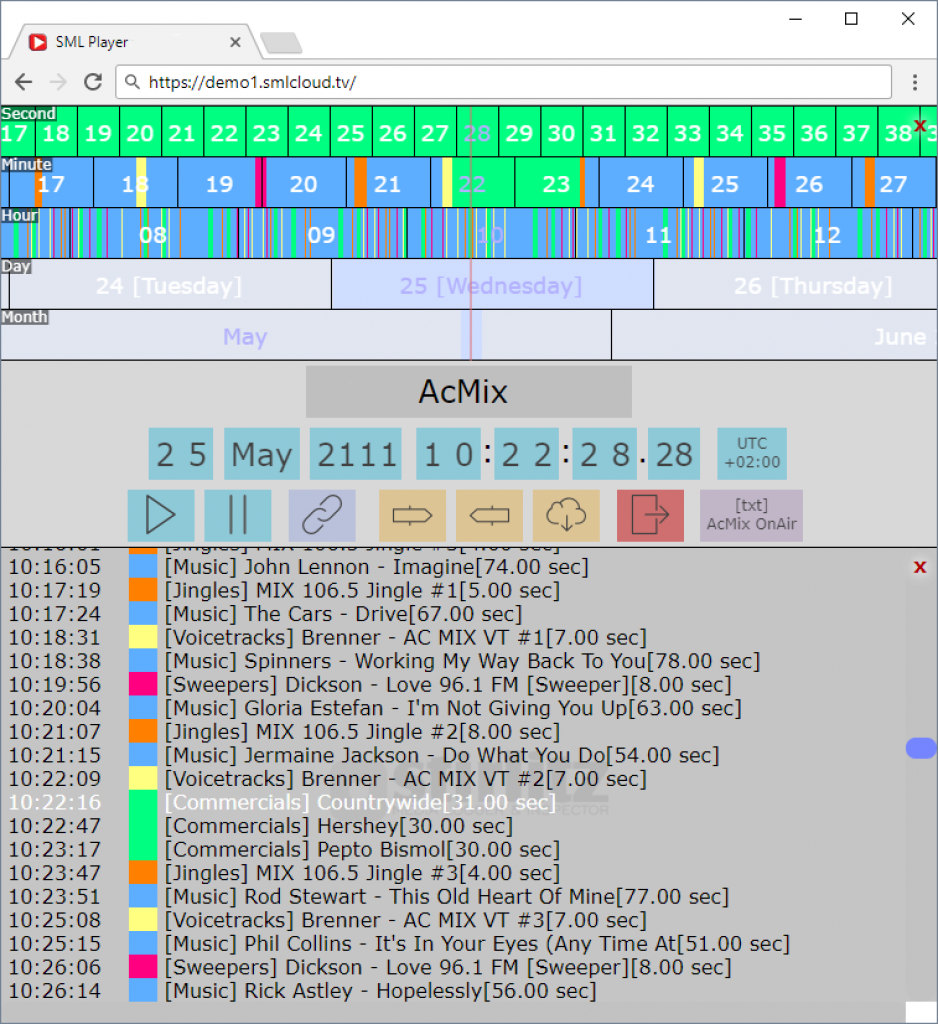 Visualise PPM audience ratings in the SML Player!
The SML Player displays the minute by minute PPM audience ratings for your own station, or the competition…